Yahoo Music - Madonna Drowned World Tour
Debbie appeared outside Earls Court Arena on the 4th July 2001 just before Madonna went on stage for the first performance of her "Drowned World" tour in England. Debbie was promoting the launch of Yahoo! Music by singing live to the fans waiting to go in to watch Madonna. Debbie's performance was televised on several popular television networks and photos were taken by the national press. In Debbie's words she was having a "Yahoo! of a time".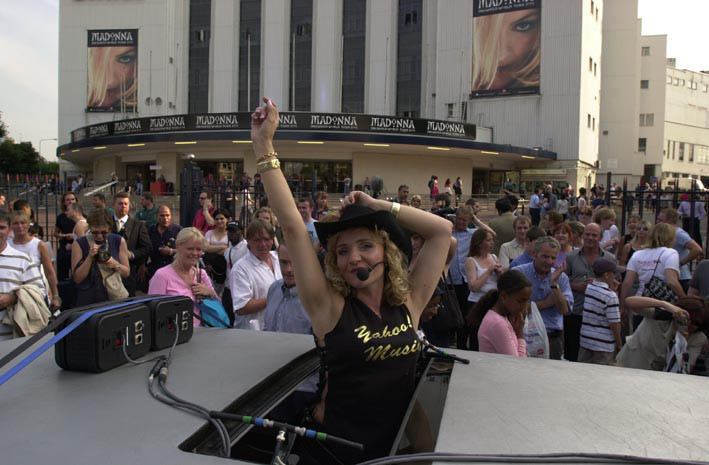 Debbie watched Madonna's "Drowned World" tour herself on four separate occassions! What were Debbie's views on Madonna's tour? "Pure perfection. Madonna was brilliant as always!" On one of the nights, Debbie was right at the front only arms lengths away from Madonna. FANTASTIC!

Jonathan Ross & Debbie at the Radio Times photo shoot .
Nunn sings Like a Virgin
Debbie arrived at the offices of Front magazine singing "Like a Virgin" to all of the staff during her whirlwind tour of London promoting Virgin dt drinks. As you can see, Debbie made a lasting impression on the editorial staff.